Copyright 2016 Pro Arc, Inc.
Custom designed and fabricated by Pro Arc, this sculpture is installed in the customers corporate headquarters.

Click on the projects below to view larger images.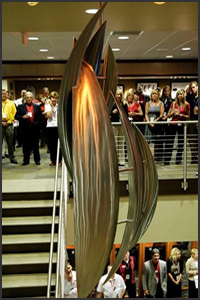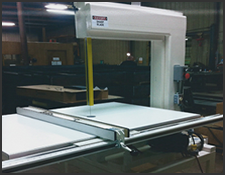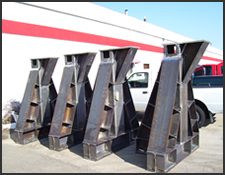 This one of a kind clock, completely designed and fabricated by Pro Arc, is installed at a college.
From laser cutting, forming, welding, machining and final assembly, Pro Arc makes these saws complete.
Large structural components are expertly welded by Pro Arc.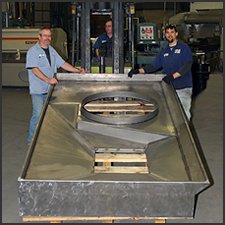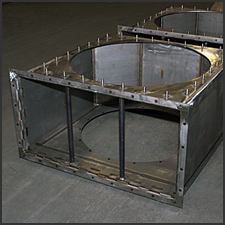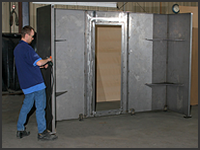 Highly skilled professionals complete unique projects, on time, at reasonable cost.
Complex builds are a welcome addition to Pro Arcs' project list.
Highly polished, food grade products manufactured by Pro Arc can be found in many food packaging plants.
Pro Arc fabricates enclosures of every size for OEM Manufacturers.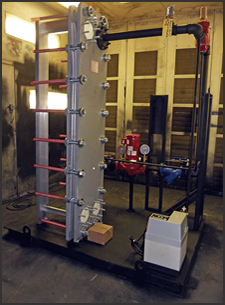 Pipe welding and assembly is expertly executed by Pro Arcs' master craftsmen.
Custom fabricated cabinets are a specialty of ours.